Chinese Medicine Weight Loss "Checklist"
Check out these amazing Chinese medicine weight loss herbs for lifestyle treatment.
I believe so much in nature and it's ability to be able assist the body in performing almost any function needed.
This can range from weight loss to chemo therapy, humans have used the power of (TCM) Traditional Chinese Medicine for over 2500 years to minimize risk and help heal the body.
Consisting of "holistic" or "natural" it can stimulate the body's own healing mechanisms as it takes into account all aspects of the body and how it operations.
Non-toxic all natural, leaves, roots, stems, flowers seeds, are traditionally used.
Herbs care often combined in formulas or be given as teas, capsules, liquid extracts, granules, or powders.
TCM can also be more than just "medicine" but uses forms of acupuncture, diet, activities, and meditation.
Chinese Approach To Weight Loss
As important as these are I want to stress our diet because personally I've learned the power of nutrition for myself and now want to help others.
I was once obese, I scoured the internet for diet solutions finding so many "eastern" remedies and medicines.
Since then I've used natural medical herbs to heal my body and lose over 100 pounds.
Find the right herbs for your journey to health, so believe in nutrition because what we put into our bodies matter and I want to help you realize that.
Eye opening TED talk about studies done on TCM.
9 Powerful Chinese Herbal Medicines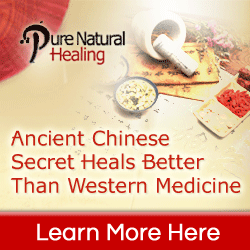 8 Amazing Chinese Herbs For Weight Loss And Energy
Chinese herbs (TMC) can help you lose weight by suppressing appetite while increasing metabolism and burning fat.
Best traditional Chinese medicine herbs for weight loss. Focus on helping correct dysfunction of certain organs and unhealthy body patterns.
Shan Zha (Fructus Crataegi) – May lower cholesterol and support patients with cardiac problems while addressing indigestion. Helps promotes digestion of meat and fats and dissolves foods.
Astragalus Root – Ability to increase glucose uptake to help manage blood sugar. This herb has been shown to benefit illnesses such as diabetes. May prevent plaque buildup in arteries and narrowing of vessel walls.
Reishi Mushroom – Can reduce body weight and prevent weight gain and fat accumulation in mice fed a high-fat diet. Natural cancer cell fighter and immune system booster.
Goji Berries – Reduce stress and cortisol "the fat storing hormone". Increase hormones and improve utilization of oxygen. Increasing endurance and
improve circulation.
Bao He Wan –  It is used to stimulate digestion and remove retained food and regulate the stomach function. Support healthy bowel movements while easing fullness.
Shan Zha (Hawthorn Berry) – extracts improve the metabolism of fats in the liver and adipose tissue, and "may potentially reduce lipid storage." Aid in the digestion of fats.
He Ye (Lotus Leaf) – Amino acids break down existing fat cells and helps to control metabolism in the cells by using the stored fat as energy. Help regulate blood pressure.
Lai Fu Zi(Radish Seeds) – Digestive formulas treats indigestion, specifically food stagnation, diarrhea, nausea to keep the gut healthy. It can also be used to treat Colon disorders.
Things Chinese Medicine Can Help Treat
Weight loss
Chronic pain
Arthritis
Tiredness
Liver disease
Headaches
Digestion affairs
Hormonal imbalances
High blood pressure problems
PMS and menopause symptoms
Cancer recovery or chemotherapy
I think its possible for you to start understanding that these plants have real potential to help us.
What do you think? It's hard to know for sure what these will do individually but I will say with this guide you have more info then I started with.
I started one by one just trying different things so instead I complied this list for you so you can decide what you want.
Losing weight isn't just taking these amazing supplements Chinese medicine supplements lets also suggest cleaning up the diet and eliminating toxins.
Most of these medicines are designed for that so its really an issue of taking care and making sure we are doing as much as we can to assist.
Take these Chinese medicine for weight loss to cleanse and prepare the system to rejuvenate all the cells of the body.
I hit a lot of weight loss plateau's along the way and used herbs like these as well as Turmeric.
They help remove toxins in the fat we dissolve as we lose weight.
Once the fat is oxidized and used for energy any toxins that are left in the blood stream need washed out and cleansed.
Chinese Tea For Weight Loss And Over All Health
White Tea
Long jiing Tea
Biluochun Tea
Da Hong Pao Tea
Lu'an Melon Seed Tea
Tieguanyin Tea
Xinyang Maojian Tea
Taiping Houkui Tea
Junshan Yinzhen Tea
Keemum Tea
Green Tea
OOlong Tea
Black Tea
Find all of these tea's at Amazon.com
Chinese Quotes
This can make it very clear what they're getting at. The Chinese and Japanese are known for healthy  and living long.
The local Okinawa's (the small island the US fought for in WW2) are known for having the longest life expectancy in the world and its contributed to diet!
These have been around for thousands of years, some of the diseases that we now have, have only been around for a short time.
Acupuncture is another aspect of Chinese Medicine in conjunction with diet and have been proven to be very powerful.
I like this because it so simple and effective, now that I'm no longer obese this is one that I stress to everyone because it is very important. We don't want to have to come back from bad health and most the time the damage can't be undone.
This is the absolute truth in my case. We can all understand that if we eat healthier we will be "healthier". Of occurs this is easier said then done but why not try to supplement with some of these amazing Chinese medicine for weight loss.
My Conclusion
My personal experience and research have proven to me there is real power here. Over the last 3 years I have supplemented with more than 5 of these.
I really enjoy Goji berries and Reishi mushrooms. Being such powerful compounds for the body I hope you notice the same benefits I have.
Nutrition has the power to make us feel better, increase endurance, sleep better, heal better, even cure depression.
I want everyone to try these products but I want everyone to know that I am an affiliate for these products and receive a tiny commission if purchased.
It comes from the company's profit and does not affect the price of the product or services.
Please help support me and optimized nutrition so feel free to share!
I hope that you can more understand the function of nutrition and these natural Chinese medicine weight loss solutions.
This site is all about my health journey and way to get healthier.
Make sure you follow all my platforms to get the best information to help you continue to lose weight and improve your health!